Current Projects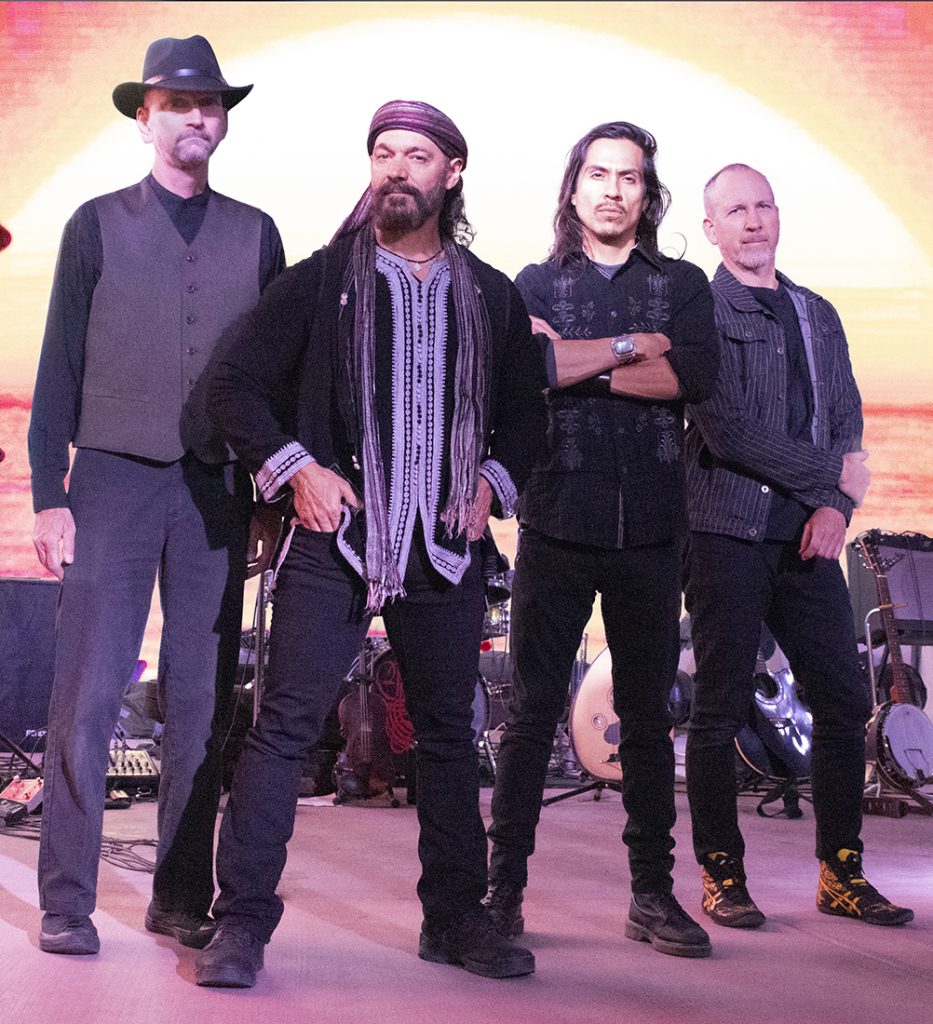 Current Traveler Lineup:
Scott Jeffers – Vocals, Violin, Oud, Bouzouki, Cumbus
Dezwood Tillman – Guitars, Banjitar
Mark Niemeyer – Upright Bass, Bass, Guitar
Jason Wiedman – Drums, Dumbek, Duval and Cajon
Traveler has had the privilege of having outstanding musicians in their lineup throughout the years including cultural exchange collaborations with international musicians, especially in Turkey.
---
Acoustic Traveler Ensemble
Captivating sound of violin, oud, Middle Eastern percussion along with ethnic instruments collected during Scott Jeffers' journeys dominate the concerts. The compositions range from fiery through playful songs to tragic heart-wrenching ballads, inspired while traveling on the treks across the harsh deserts of Jordan and Egypt and across the contrasting landscape of the Emerald Isle, on the sand dunes of Morocco, at the coast of the Mediterranean Sea, in birdsong-filled forests of Transylvania, in the rain forests of Malaysia, and touring the ancient amphitheaters in Turkey. The real magic of a Traveler concert is in the connection the band makes with the audience. Acoustic Traveler has been a returning favorite of the spectacular Las Noches de las Luminarias festival throughout December.
---
Traveler World Orchestra
The enchanting Traveler sound enhanced by the beautiful addition of a string section paints the world of Traveler with a new color palette. Traveler World Orchestra debuted in 2019 in the Las Noches de las Luminarias Festival, where Traveler was joined by the string section, Triad.
---
Traveler, the Rock Band
The sound is an explosive fusion of world music and rock with dramatic and sweet melodies influenced by ethnic heritages from all over the world. The Traveler concert is a multi-cultural emotionally intensive performance bringing Gypsy, Middle Eastern, Celtic, Greek and Turkish musical heritages to stage, combining traditional ethnic instruments with all the power of a full blown rock band. The band has been a favorite headlining act at festivals throughout Canada, the US and Turkey.
---
Scott Jeffers Solo
Scott plays his original compositions in the frame of a one-man world music showcase performance. His music brings the people, the sounds, the sights, the smells and the landscapes of faraway places intimately close. The solo concerts also feature compositions that are not heard anywhere else, and mesmerizing improvisations for violin.