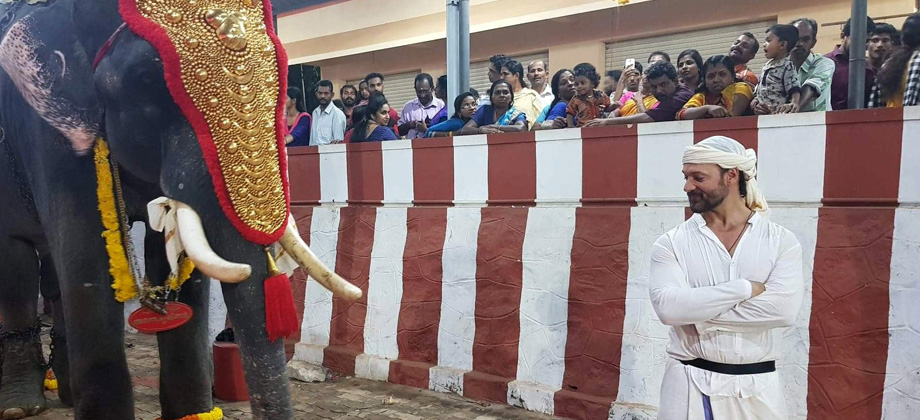 India 2020
Dec 30: Shoreham-by-Sea, UK
Scott Jeffers performs live at the Duke of Wellington Saturday January 4th 8:00PM…. 368 Brighton Rd, Shoreham-by-Sea BN43 SRE, UK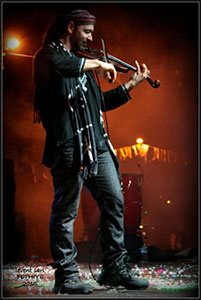 ---
Jan 8: At the Arabian sea in South India
Hangin' out with my new friends on the beach…. Kerala
---
Jan 9
Boating through the Backwaters today I believe I had a glimps of the Swamp Beast!
Sunset in Kerala India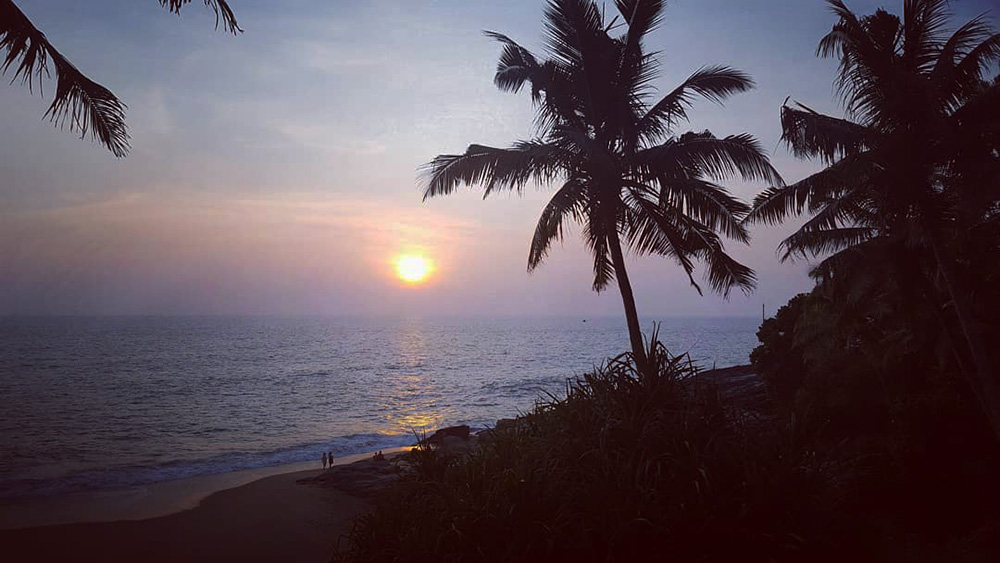 ---
Jan 11
Colorful India
Sunset in Varkala
Staying on the Cliffs of Varkala for a few days.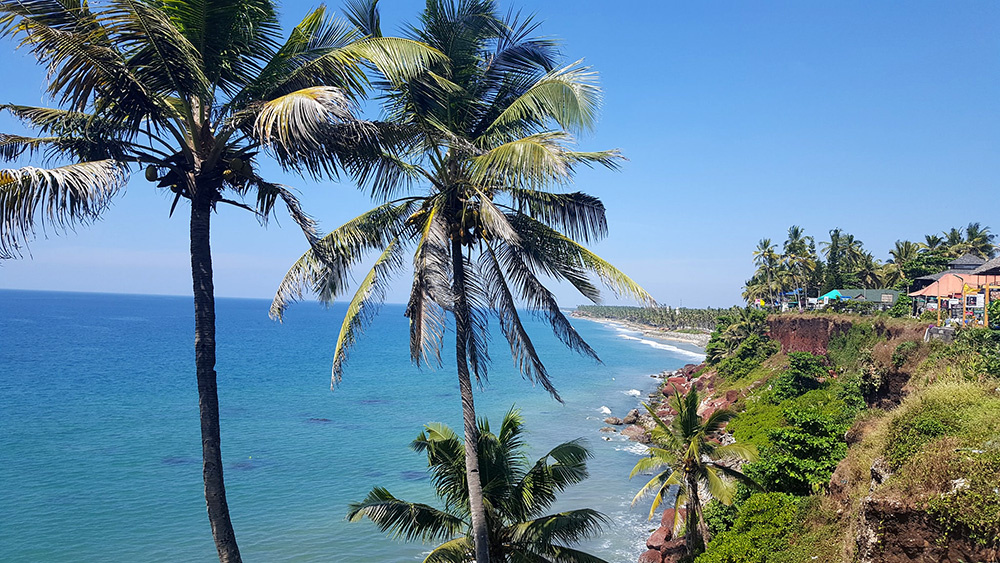 ---
Jan 12
Cliffs of Varkala
Walking on the Cliffs of Varkala today I met Venu the master flute maker. We had a quick jam session…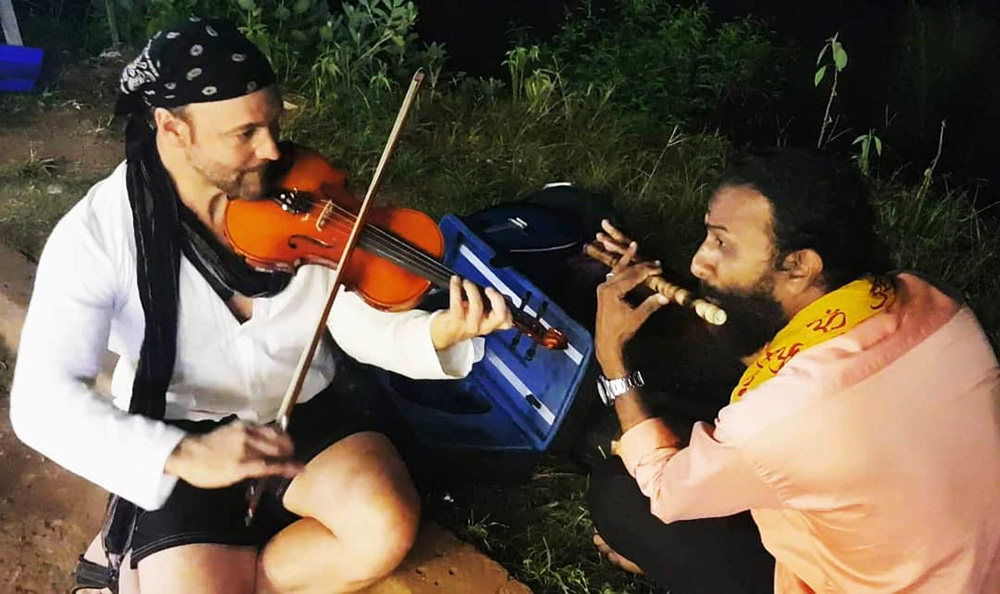 Violin and flute jam in South India…
Gig tonight in India
I went to see an Indian folk rock band last night at a club on the Cliffs. The club owner saw my violin and guitar and wanted to hire me for tonight . I started off singing a few songs and the crowd wasn't very responsive, but when I broke out with the violin the place lit up!
I am in India singing the most American song and they know all the words.
After a set of original violin pieces i finished the night with some covers… it was great to hear the crowd sing along in an Indian accent.
---
Jan 14: Just a regular Tuesday night in Varkala India.
---
Jan 17-18: Munnar, India
In the last few weeks I've travelled in Airplanes, Taxis, Trains, Tuktuk, boat and now motor scooter.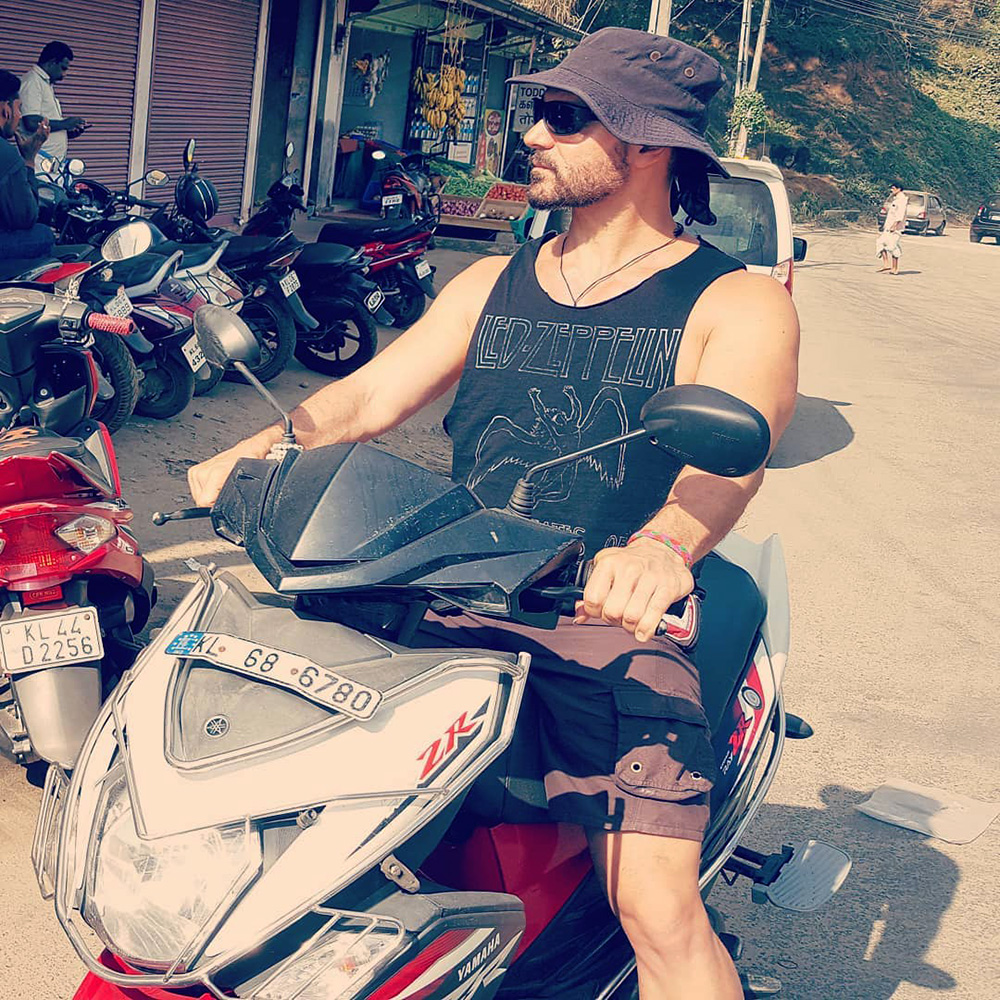 ---
Jan 19: Swimming in the mountain lakes of Munnar India.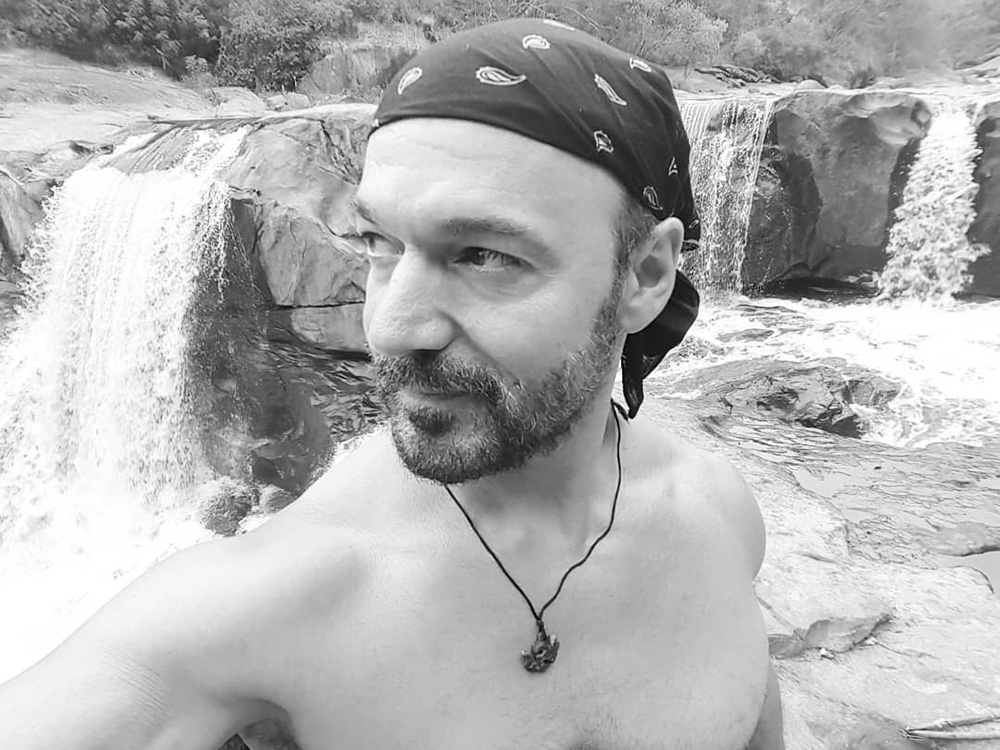 ---
Jan 20: I made my way through the winding mountain roads today from Munnar to Thekkady. Got a really cool tree house in the mountains overlooking a lake.
---
Jan 21
My Tree house and my morning ritual.
---
Jan 23
The Misty jungle hike over Kumily India
The creaking sounds of the bamboo forest
Kickin back by the fire tonight in the jungle.
---
Jan 25-28: Elephant festival in India
Sorry about the distortion, my phone couldn't handle the drums. But this is worth seeing anyways.
Crazy night in India.
---
Jan 27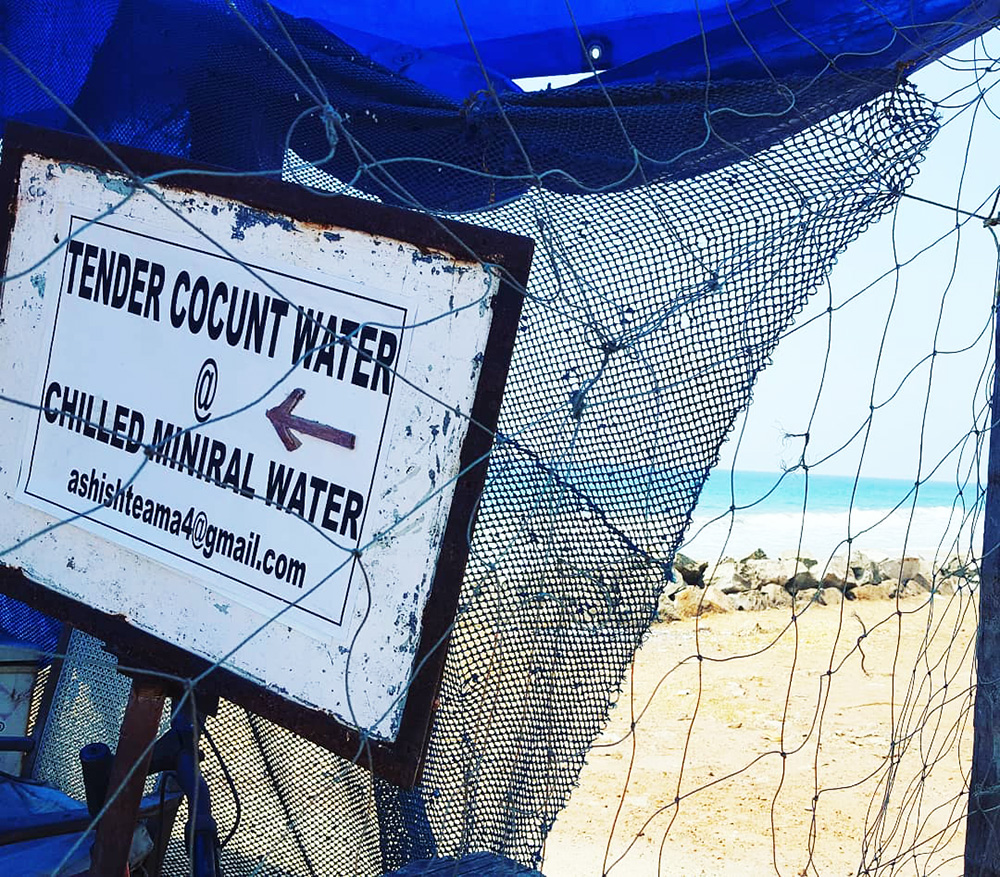 The cows of Kapil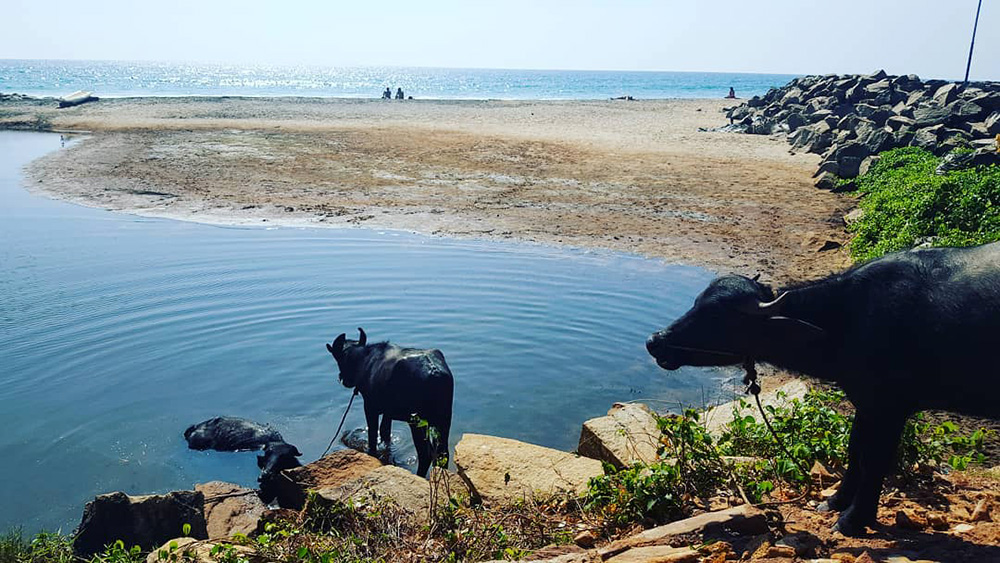 ---
Jan 31: Concert tonight in Varkala India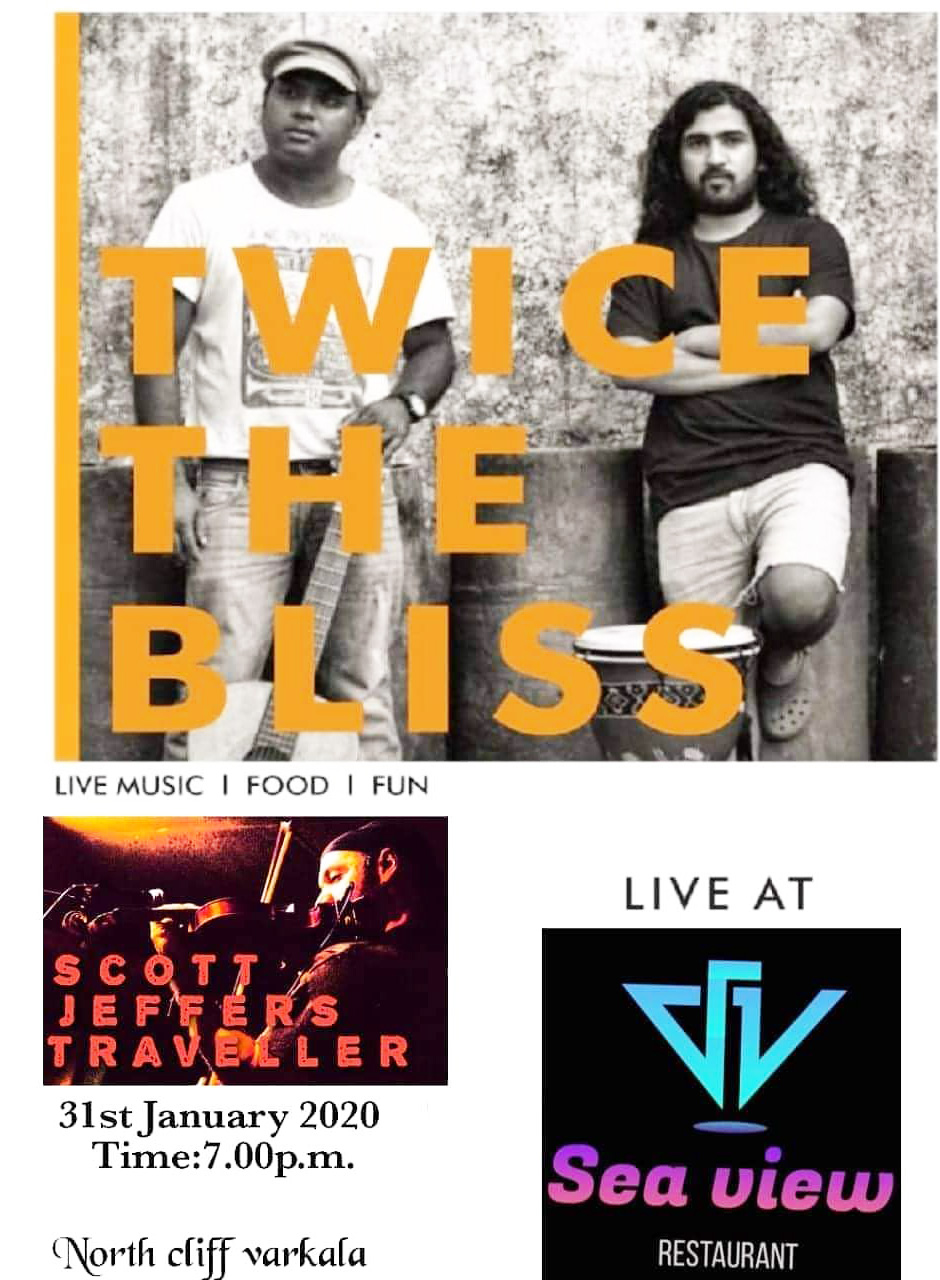 My current temporary residence in a fish village just behind the beach. I can still hear the Waves but plenty of shade from the Palm trees. And it comes with its own cow.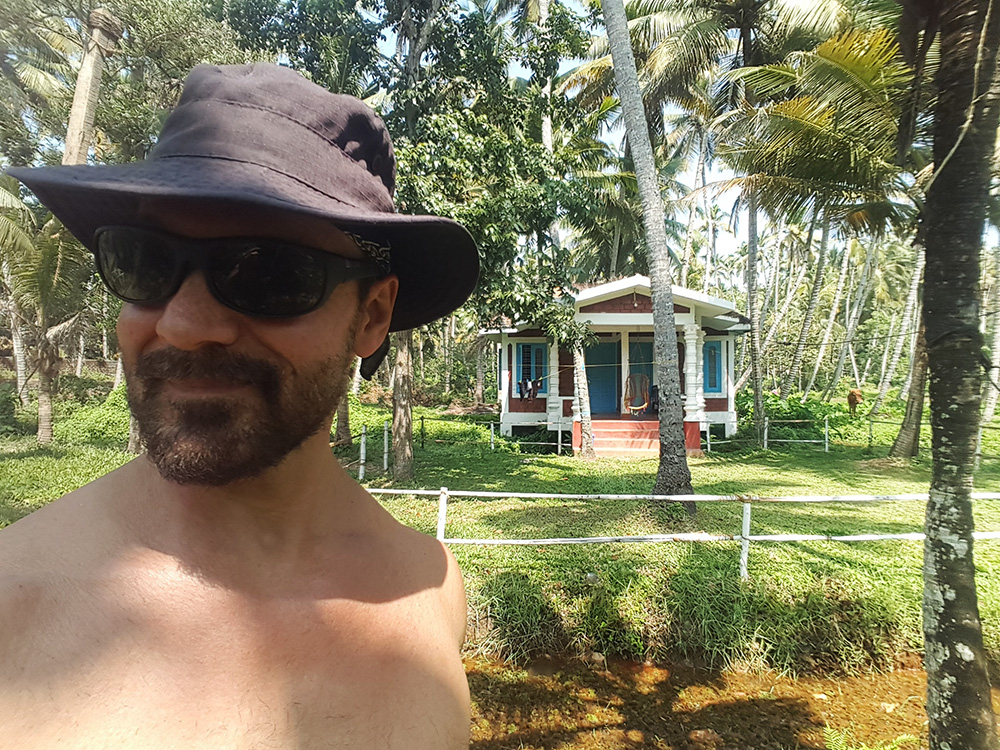 ---
Feb 2: Indian Sunset over the Arabian Sea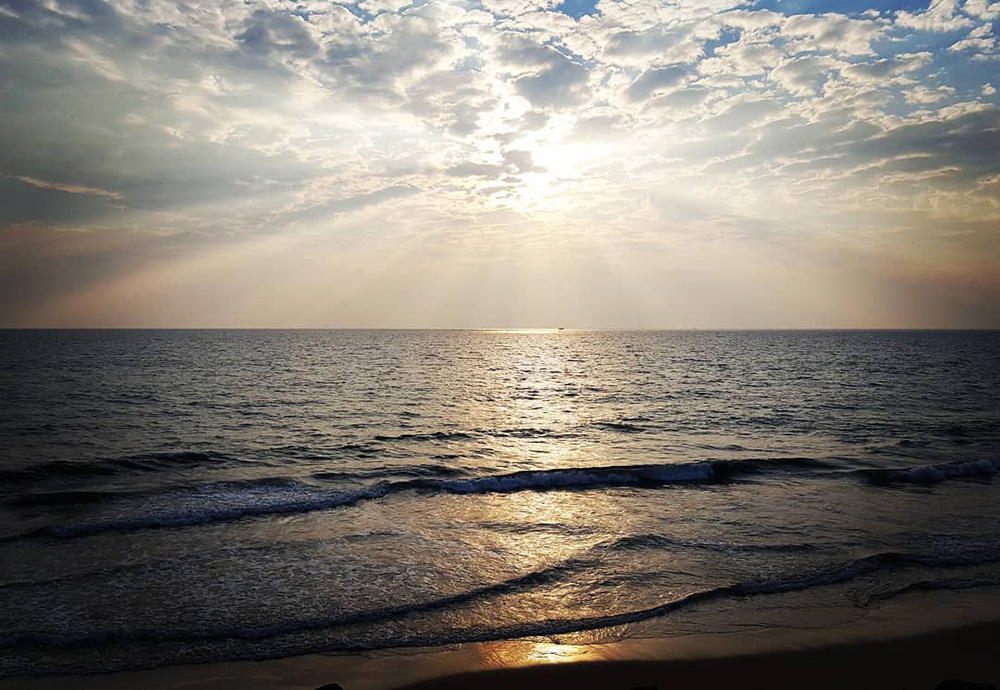 ---
Feb 3: My hut on Odyam beach…
---
Feb 5: Puthenchantha, Kerala India.
Time for more pictures from my gyms that time forgot series. Puthenchantha, Kerala India. I've been to gyms in Turkey, Egypt, Jordan, Tunisia and Greece but India is one of the better ones. Still missing a few important pieces of equipment but this gym was pretty clean.
---
return to the list of all travel blogs
---