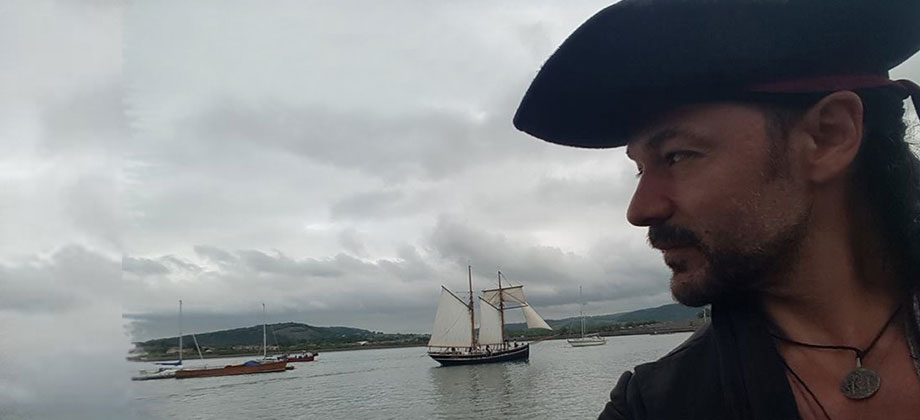 2017 — Scott Jeffers' Travel Blog
Traveling the world to gather inspiration for the Traveler project.
2017 Mutiny Tour & Travel Blog
May 27-28: Mutiny Tour: Conwy Pirate Weekend, Conwy Wales
May 27: at the Conwy pirate festival in North Wales
Calico Jack – video by Apra Roberts
Thanks to the umbrella ladies, I was able to perform in the rain without destroying my violin for the last set at the Conwy pirate Festival in North Wales
Scott Jeffers Traveler: Viking Lullaby
Conwy Castle, Wales UK
Castle violin jam – Conwy Castle, North Wales
Castle jig #2 – Conwy, North Wales
Playing Violin at the ruins of Deganwy Castle North Wales in the rain.
---
May 30: Driving through Wales today. . . across England through Birmingham to London to Brighton today… 8 hours…ugh… but the scenery was beautiful (Facebook Video)
Driving adventure
---
Jun 1: Riding up the coast today under the chalk cliffs on my new (used) hybrid bike… cheaper to buy a bike than to rent..
---
Jun 16: Scotland today . . .
In the Trossachs, Scotland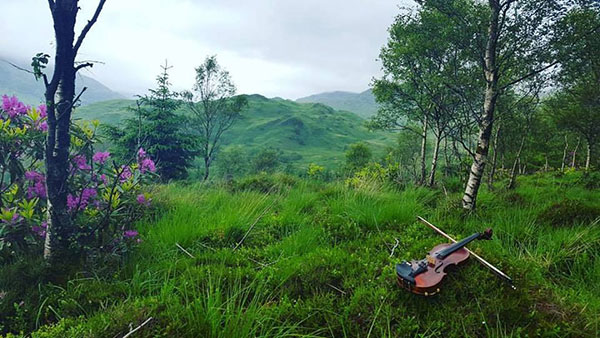 Purple rent a car and my bunkhouse that used to be an old church with a graveyard out front…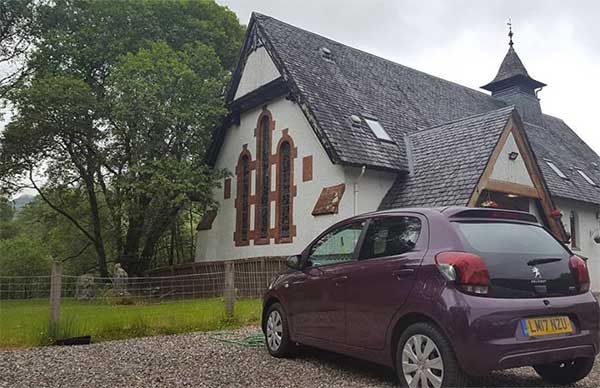 Jun 18: Hiking the West Highland Way along the bonnie bonnie banks of Loch Lomond… Rob Roy's Cave… After 7 hours of hiking getting hungry.. I hope there's a grocery store around the next bend…
Found a cool haunted hotel on the path for only 25 bucks. That's really cheap for Scotland… Room with a view of the Loch
---
Flashback. . .2016 Aug 18. . .Scott sings Loch Lomond on Loch Lomond
---
Jun 18: On the road to Killin, Scotland UK
Staying in Oban today
---
Jun 19: I finally have proof that the mysterious Highland Beast does in fact exist. As I was mountain biking on the Isle of Mull today, the hideous beast appeared before me. I'm lucky to have escaped with my life so I can report this encounter to mankind… As I looked into the Beasts hideous eye I felt his evil burning my soul. I was able to distract it with some grass to keep it from chewing my cranium off with its ferocious razor sharp teeth.
Isle of Mull
Duart Castle Jig…. on the Isle of Mull, Scotland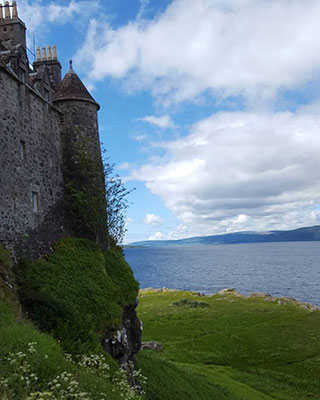 Jun 20:
Haggis anyone?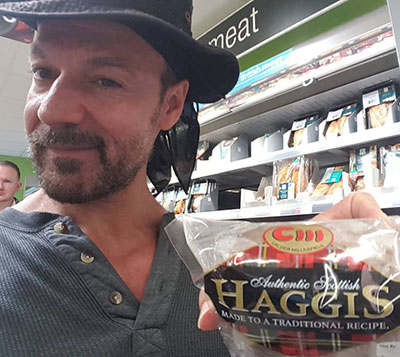 Driving through the Highlands today where many scenes from the movie Highlander were said to be filmed.
In Glencoe, Scotland today.
---
Jun 22: The Crannog… Great place for a concert!
My kayaking adventure on Loch Tay
I found a cool decrepit deserted castle to compose a piece of music in. . . . I was getting ready to video the piece I wrote at the castle when it started to rain, so it never happened… Killin … the history here is brutal
Stone Circle violin improvisation at Acharn, Scotland
The stone circle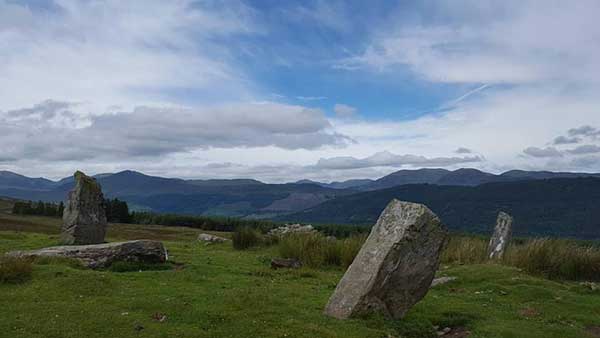 ---
Jun 24 – Bike Tour adventure in Scotland – Scotland has some great bike routes through the Highlands.
The Wallace Monument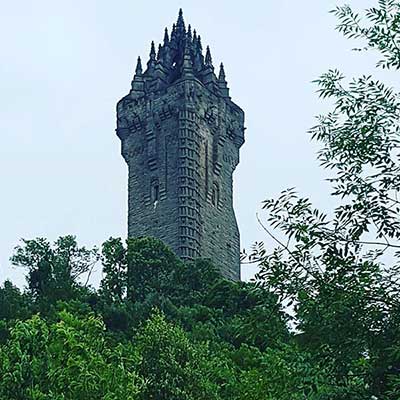 Jun 25: The Kelpies, Falkirk Scotland
Staying on a Scottish farm near Stirling… In the Bunker House with wood burning heater.
Rainbow live at the SSE Hydro in Glasgow
It was funny, there was about 30 guys to every 1 girl in the crowd , and most of them were about 50-60 years old. Lol. Strange how bands like Zeppelin and Queen generates new fans where rainbows fans are exactly the same ones they had from the 70s – Ronnie Romero. . . He was the highlight of the show. His voice was unstoppable, great range and tone and most importantly he has the gift of passion
---
Jul 2: Mutiny Tour: Shipwreck Isle. Isle of Wight Pirate Festival, Shipwreck Isle, Ryde
Isle of Wight Pirate Fest: "We have great music lined up on Sunday, and a special welcome to Scott Jeffers from Phoenix Arizona who will join in the fun. Scott has headlined major pirate festivals in the USA and performed all over the world. Superb line up of Pirate music. . ."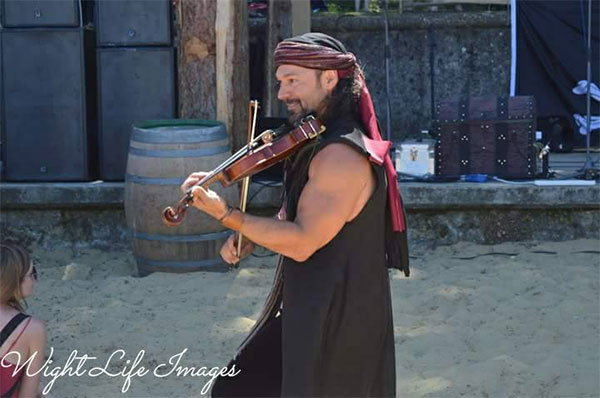 Jul 12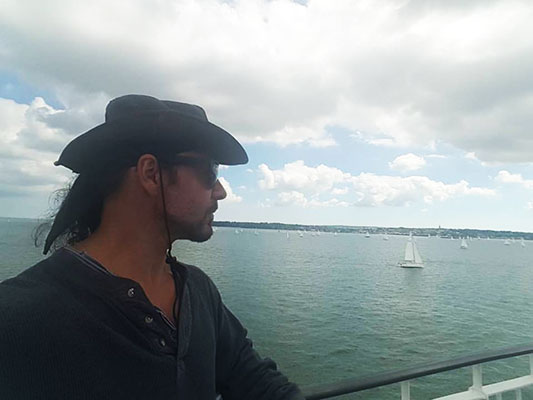 ---
Jul 16: Mutiny Tour: Hastings Pirate Day
Hastings Pirate day: Scott Jeffers & the Cannibal Drummers – Hastings, Sussex UK
---
Jul 22: World Music: a Summer Celebration at the Duke of Wellington
Simon Hibberd: "A great night with a great entertainer…that's Rock & Roll man"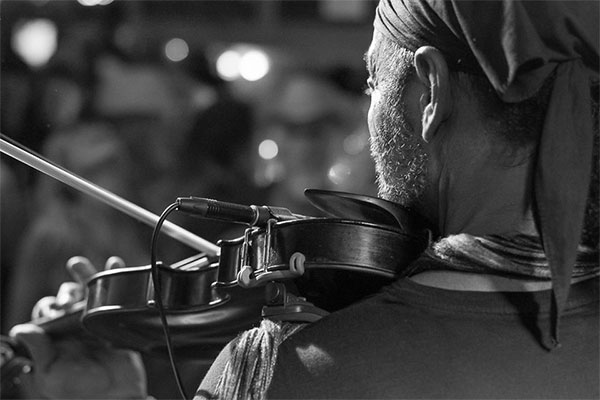 x
---
Jul 25: At the cliffs of madness today. UK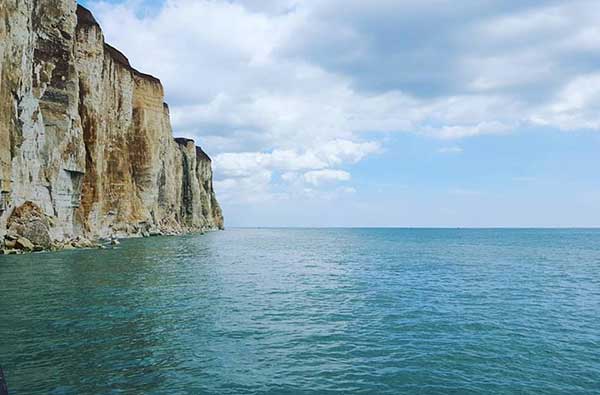 ---
Aug 4-6: Mutiny Tour: Matlock Bath Pirate Mutiny Fest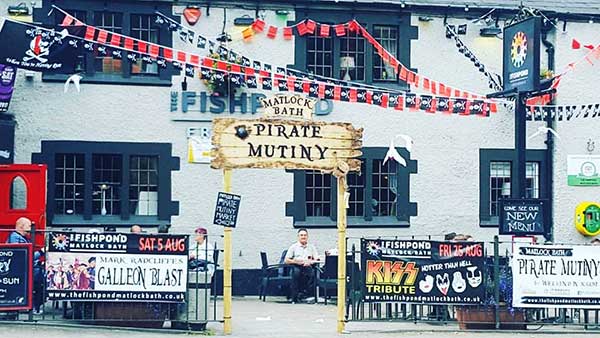 Gypsy Bird at Matlock
Dan England in 2018: "Favourite gig of last year the AMAZING Scott Jeffers Traveler at Mattock Bath Pirate Mutiny Can't wait to see him again " . . . John Turner "I've got this dudes album… he's awesome"
Matlock bath Pirate Mutiny: "Scott Jeffers . Totally amazing beyond belief . . . This guy… well…. brilliance "
---
Aug 12-13: Caernarfon Pirate Festival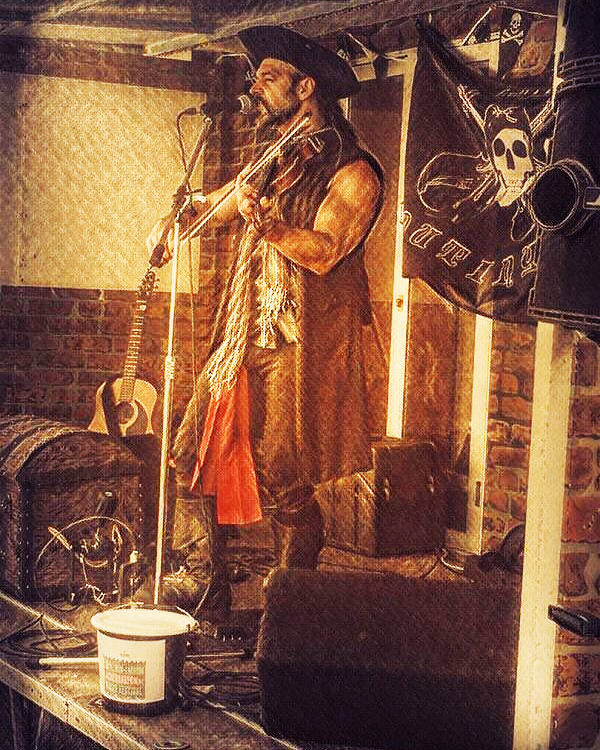 ---
Aug 13: Llanberis path… Hiking Snowdon in North Wales today
---
Aug 25: Hiking the coastal trail at Lands End, Cornwall UK
---
Aug 27: Mutiny Tour: Penzance Pirates on the Prom Fest… Loads of Pirates
Scott Jeffers Traveler: Viking Lullaby
Led Zeppelin's Kashmir performed live by Scott Jeffers – Penzance, UK 2017
---
Aug 28: On Brighton Pier today…..
cool drum set
Last day in the UK… on my way to Phoenix tomorrow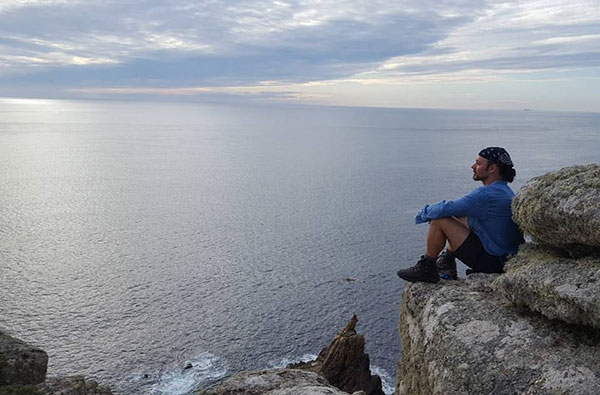 ---
continue to 2017 In focus: Mutiny Tour
---